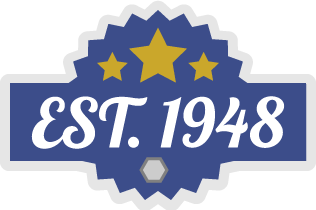 Howe Brothers History
as told by Regan Howe - third generation owner
Howe Brothers Plumbing was started in June of 1948 by the original "Howe Brothers" Rodney and Raymond "Mike" (my grandfather). My father, Howard "Howie" started working for them the day it opened and was the brains and brawn of the operation. The company did all types of work including repairs, remodeling, new construction and even heating.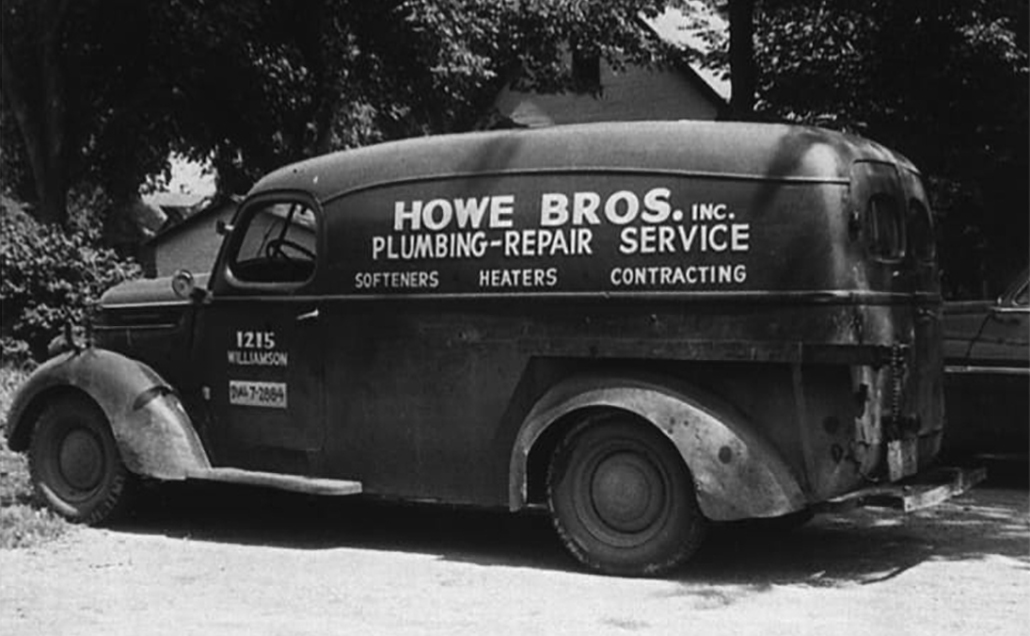 The brothers disbanded in the early 1950's, my grandfather wanted to focus on plumbing and Rodney wanted to work more in the heating industry, so they agreed to split the partnership. My father continued working at the "shop" with his dad and kept the business name as Howe Brothers.
In the early 1970's, my father took over the business when his dad retired. Along with his ownership came his new employee, his wife and my mother Joan "Joanie". Although she never had a true license, Joanie was a great plumber, and many of our customers even thought she was Howe Brothers' best plumber.
Years of working in the industry, heavy lifting and contorting his impressive frame into cramped spaces eventually took a toll on my dad's body and persuaded him to change the business focus. He always had a passion for people and their troubles, whether plumbing, personal, or political. He brought "do-it-yourself" plumbing to Madison, and in the early 1980s my folks made the commitment to stop doing service work and started running the shop almost exclusively as a do-it-yourself operation.
I started working at Howe Brothers when I was 13 years old. Working on Saturdays and during the summer, I learned all of my skills from my parents. I went through the apprenticeship program in the late 1980's, became a master plumber, and took over the shop in 1994 when my folks retired.
Running a third generation business can have its challenges, but I love it. I grew up in this business and it's as much a piece of me as I am of it. I am fortunate to say that I thoroughly enjoy my job, what I do, the customers we have, and the friends I have made. A lot has changed over the years in both the industry and my little shop, but I like to think I am doing what they did, giving good advice and good service at a fair price.